Our school programs aim to motivate, challenge and unite students with fun learning and physical activity in a water environment, where awareness, discovery, confidence, skill and teamwork all come into play. Join us for some fun whitewater riverbugging on the Rangitaiki River near Lake Aniwhenua or an easy scenic float down the Lower Wairoa River near Tauranga.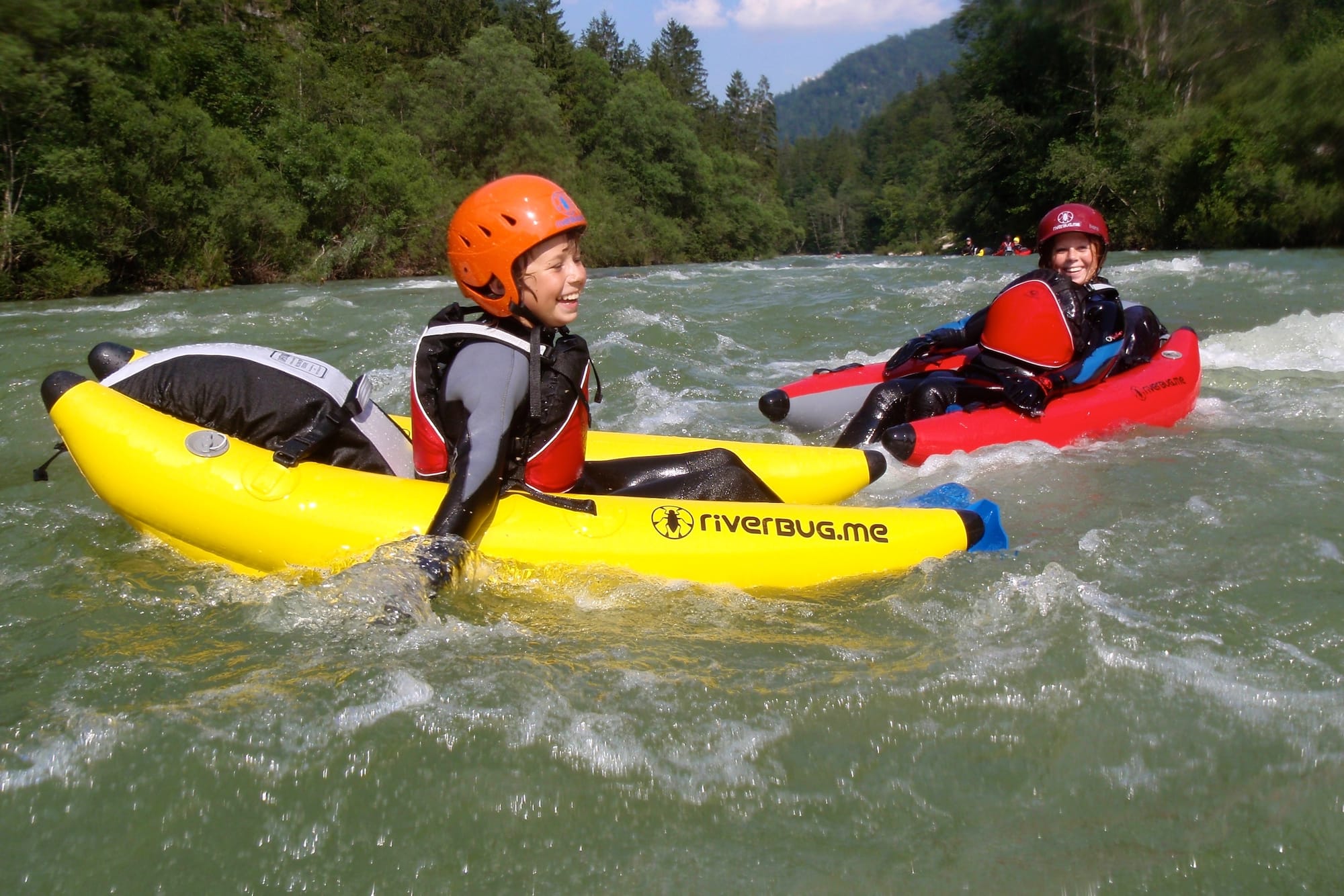 We can also run calm water activities your choice of ocean, lake or pool
A typical program starts with meet and greet, there's a briefing, warm-up, equipment allocation then it's off to the water. Participants first get to know their Fun Bug with some simple paddling exercises, before moving on to some fun games and challenges. In short time they'll be splashing around getting wet and having fun, the highlight for many being the Bug Ball game. Our activities integrate elements of confidence, trust, inclusiveness and teamwork to offer a unique and entertaining educational outing.
Cost: from$15 per student (depending on group size, activity, duration and location). Contact us with details of your group and your program wishes and we'll quote you a price.