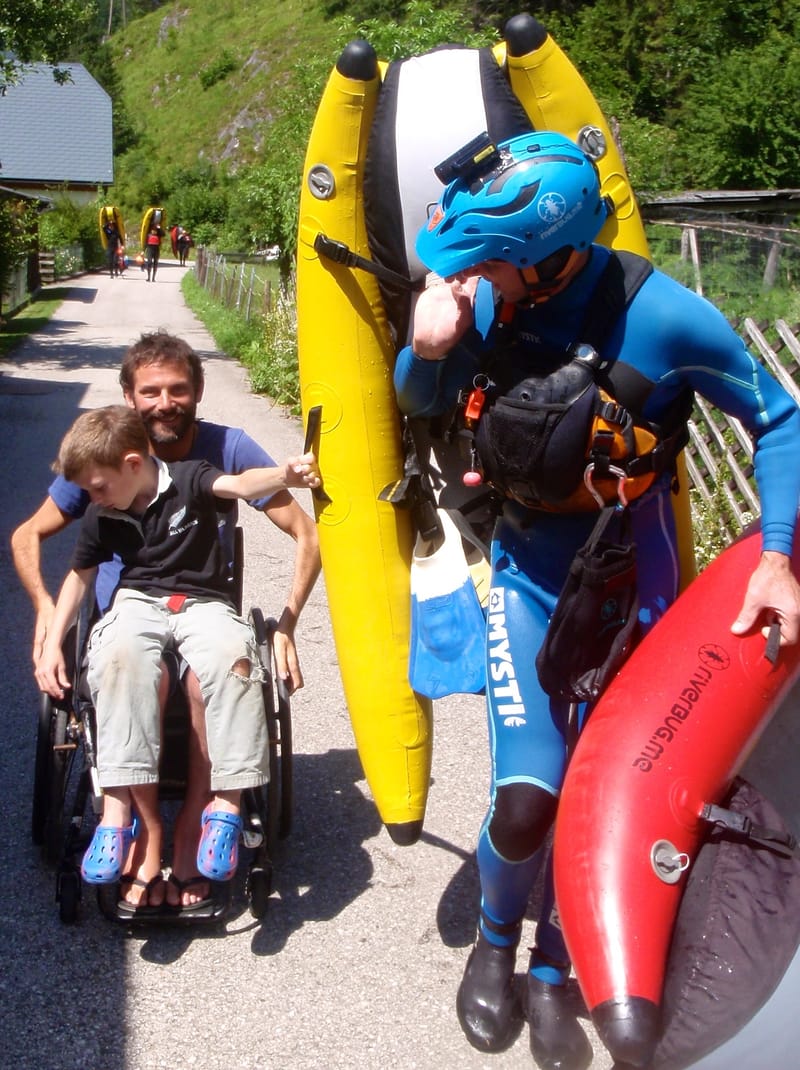 Fun bugs offer a safe and stable platform that can be adapted to provide therapy and rehabilitation for those with special needs. The ability to be paddled with legs and arms independently or used as a floating platform affords versatility to adapt the equipment to suit the individual. Psychological, physical and medical disabilities can be catered for in a unique fashion combining water, movement and fun.
The venue and activities will be selected allowing for the client's disabilities and environmental conditions, and may be run at the beach, lake or pool, as a group or one-to-one as appropriate. Let us know your special needs requirements and we'll put together a program to suit.
Contact us
for more info or to arrange a free demonstration or consultation.